Latest News about Sonya And Sacha (Click thumbnails for more)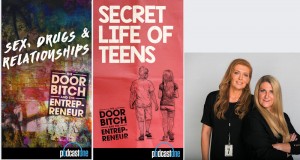 Parents podcast – Secret Life of Teens – CLICK TO LISTEN
Sonya Karras – The Door Bitch and Sacha Kaluri – The Entrepreneur have spoken with more than one million teenagers over the past 18 years. Talking to them on the real issues they deal with everyday. Bullying, sex, drugs, cyber safety and career choices. In this series we share our tip, strategies and information to help you have meaningful conversations with your teenager.
Teenagers Podcast – Sex, Drugs and Relationships – CLICK TO LISTEN
Sex, you're gonna have it. Do you know what to do? Drugs, you're gonna be offered them. So you should know about them. Cyber threats, how do you protect yourself? Bullying, how can you deal with it? Sonya Karras – The Door Bitch and Sacha Kaluri – The Entrepreneur have been talking to young people like you for years. Talking about the stuff that matters and helping you in your everyday life. This is the stuff you need to know about!
New Book!
Click here to purchase Sonya and Sacha's NEW BOOK
"The Two Worlds of your Teenager"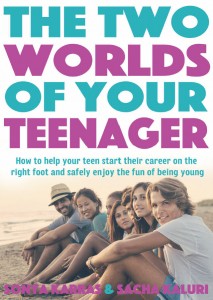 This year, 2016, The Australian Teenage Expo is going on the road!
Australian Teenage Expo is all about YOU
Australian Teenage Expo will be touring Australia and presenting the ATE and Sonya and Sacha show in each state and territory.
Australia wide.
Apply NOW!
Who is the Online Expo for?
Teenagers

Parents

Teachers

Performers

Artists

Businesses
What our previous visitors thought
Tina Banks – "Last year's Teenage Expo was a blast. Learnt so much, networked with some great people, saw some great bands. Will be back again next year. A must see.
George Houlis – "I would like to extend a special thank you for your excellent support and work. The Expo has been a great experience. I learnt so much.A great few days."